COMPLETE WEB PACKAGE
Looking for a website builder that can do everything, from booking appointments to selling products. Maybe you just want to put up a blog to create your own place to share, encourage or promote. Either way, Website builder can get you going, allow creativity and grow when you need to.
Some of the features
Designer-Made Templates – Create confidently with beautifully-crafted templates to help you get started.
Customizable Themes – Play with 20+ theme filters to instantly change layouts, fonts and colors.
Update From Any Device – Don't let anything slow you down with on-the-go editing from your phone or tablet.
Responsive Design – No matter what device you're using, your site will look great.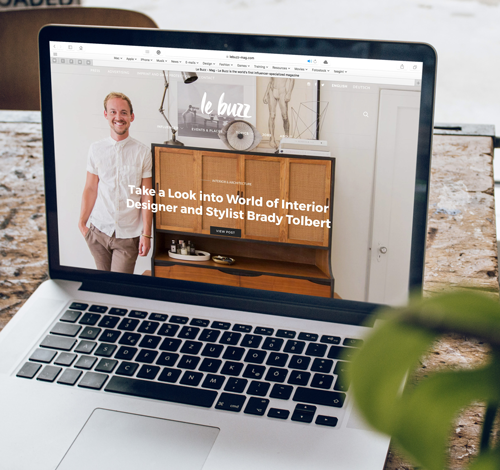 Building your site
Putting it all together. You've got an idea, but now you need to actually build your website. What features are important to you? How easy is this thing going to be, anyway? Good questions. Let's answer them.
Marketing Features
Get the word out. So you've built a website. Good job — take a victory lap. Of course, it would be a lot cooler if some people saw that website, right? With that in mind, you need to do some website promotion. And with GoDaddy Website Builder and Online Store, that's covered.
Web Analytics Features
Keep an eye out. Once everything is up and running, you'll want to watch your site to be sure things are running smoothly. To do that, you need to monitor your website regularly, and you'll need tools to get that done. Guess what Website Builder and Online Store includes? A toolbox full of 'em.
Accept Credit Cards
Process payments for appointments via Square and PayPal.
Text and Email Notifications
Send and receive notifications when your client books.
Two-Way Calendar Syncing
Keep your business and website calendars perfectly aligned.
Client Management Tools
Retain contact info, appointment history and payment history.
Collect for Appointments
Charge deposits, cancellation fees and collect payments.
Recurring Classes & Events
Set up a schedule for you and your clients to refer to.
Staff Members
Allow your staff to manage your schedule and set availability.
Class Lists
Download a list of who's signed up for classes or events.
12 Services, 1 View
Offer up to 12 services from a single view.
Blog Features
Write until it's right. If you want people to visit your website, a blog is a great way to do it. But not only that, it's a solid way to keep your customers up to date on what's going on in your company's world. To have a blog, you'll need some kind of fancy tools, right? Nope. Just what's packed into Website Builder right out of the box.